I'm Always Learning More, Doing More, and Creating More, for Myself and Others!
Welcome to RalphSutton.com Blog! I'm Ralph Sutton an accomplished Recording Engineer/Mixer with over four decades of experience, and I'm passionate about working with artists, musicians, producers, entrepreneurs, and podcasters just like you to create the best possible recordings.
In this Blog, I'll share my tips and techniques for recording, mixing, and podcast editing and production. I'll also review new recording equipment and software, and I'll interview other recording professionals.
Whether you're a beginner or a seasoned pro, I hope you'll find my Blog helpful. So kick back, relax, and enjoy the show!
Here are some of the topics you can expect to find on my blog:
Recording techniques
Mixing techniques
Podcasting tips
Equipment reviews
Interviews with recording professionals
And more!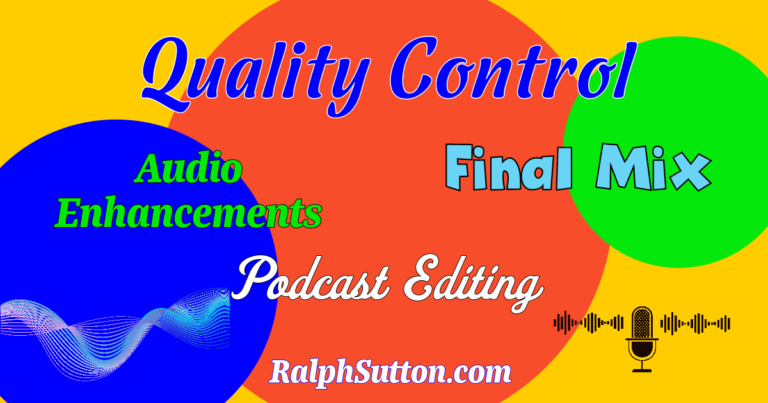 Podcasting
Elevating Your Podcast's Brilliance Step into the world of podcast perfection where every sound is finely tuned, and every detail is perfected. In this chapter, we journey through the art of quality control, masterful enhancements, and final flourishes that elevate your podcast to a whole new level. As your editor
Read More »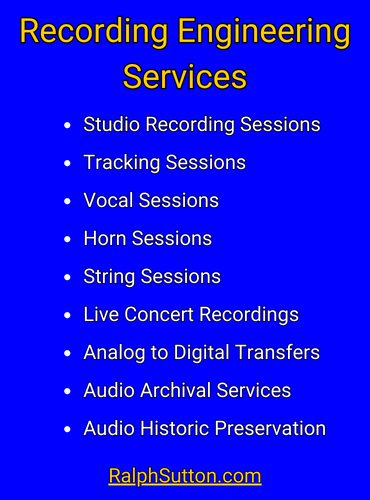 Elevate your sound with expert recording. I'll capture your artistry, ensuring high-quality recordings. Let's bring your music to life.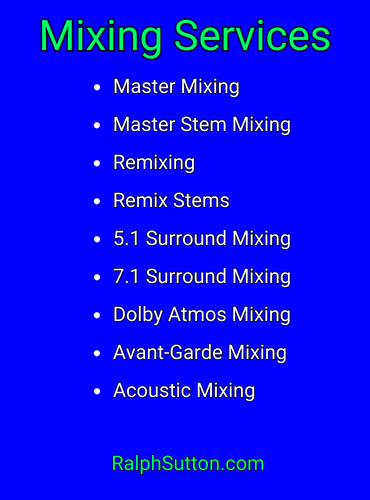 Enhance your music's brilliance. I'll mix and balance tracks for a captivating sound. Elevate your artistry with precision mixing.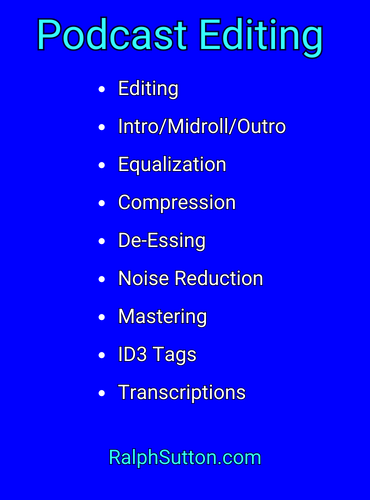 Transform your podcast into a masterpiece. I'll refine audio and pacing for engaging episodes. Boost your content with expert editing.
Meet the Sonic Architect: Ralph Sutton
Let's enhance your audio experience with my four decades of expertise in recording, mixing, and audio/podcast editing. I'm here to make your sound resonate, engage, and inspire.
Why Choose Me?
✔ Proven Legacy: Iconic albums and awards highlight my impact.
✔ Precision in Sound: Crafted audio that captivates your audience.
✔ Elevate Your Podcast: Unveil your podcast's true potential.
✔ Seamless Process: Expert guidance from concept to reality.
Ready to amplify your sound? Book a FREE 30-Minute Production Strategy Session now and let's begin a transformative sonic journey."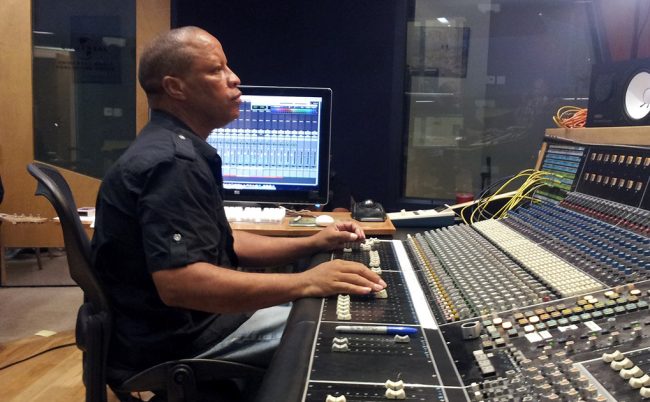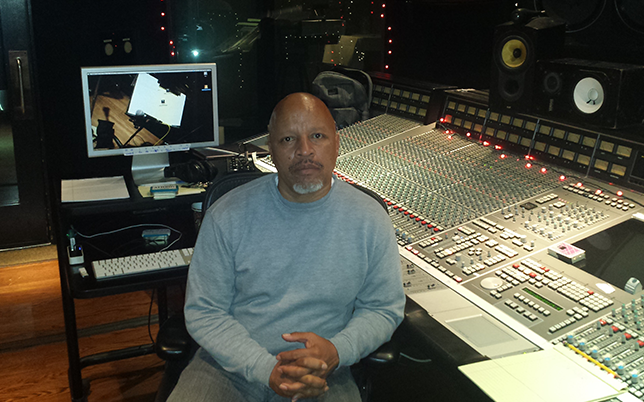 Whether you're considering my Recording, Mixing, or Podcast Editing services, I'm here to address your questions. From translating your musical vision into reality to refining your podcast content, my expertise is here to serve you. Curious about the process, rates, or how I can enhance your sound? Let's connect and have a conversation about how I can bring your audio projects to life.