Podcast Editing Specialist
Hey, what's up, it's Ralph Sutton, and I'm all about turning your podcast into something truly special. With over four decades of rockin' the music industry, I'm diving headfirst into the world of podcast editing and production, and I'm ready to bring the magic to your show.
Let's Break It Down
🎙️ Crafting Kickass Podcasts: Picture us teaming up as podcast buddies. My journey started in a tiny LA recording studio, where I fell in love with creating amazing soundscapes. Now, I'm your Podcast Editor and Pro Tools whiz, ready to take your podcast episodes to the next level.
🎧 Where Tunes Meet Talk: Yep, I've had my hands on iconic albums, but podcasts? They've got my imagination going. From mind-blowing intros to weaving in your podcast's music vibes, I'll make sure your podcast is a total auditory masterpiece.
🔊 Grabbing Listener Attention: Your podcast's episodes deserve to shine. No matter if you're educating, storytelling, or dropping industry knowledge bombs, I'll iron out the kinks, boost the audio, and get your message heard loud and clear.
🤝 Let's Make The Magic Happen: I thrive on teamwork. Whether you're flying solo or part of a crew, I'll turn your vision into a podcasting reality. Your episodes? They'll be engaging, educational, and entertaining.
🚀 Next-Level Podcasting: Your podcast deserves top-notch treatment. With my experience, your content will sparkle, your narrative will draw listeners in, and every second will keep 'em hooked.
Let's Dive In
I'm Ralph Sutton, and I'm ready to help your podcast shine brighter than ever before. We'll create episodes that make a splash and get your voice heard all over the digital airwaves.
Ready to kickstart your podcasting journey? Let's connect and bring your stories to life!
The Comprehensive Editing Package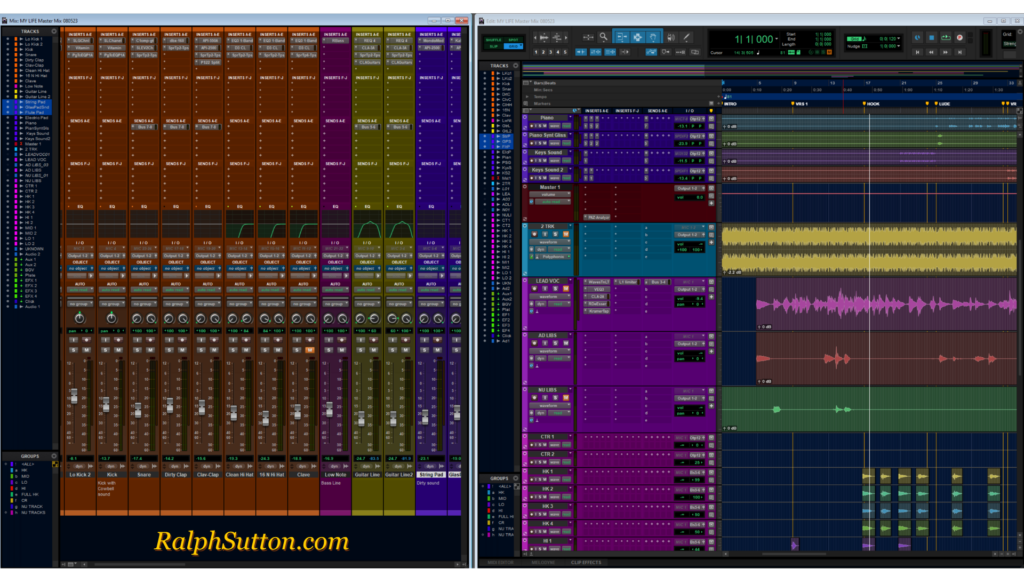 Unleash Your Podcast's True Potential: Elevate Every Episode
Hey, what's up, podcast creators!
Your podcast is ready to shine, and I'm here to make sure it happens. Introducing the all-inclusive Podcast Editing Package that gives your episodes that extra oomph. No more headaches over which package to pick – I've got the ultimate solution designed just for you.
What's in the Mix
🎙️ Crafted for Podcasters Like You: Step into the world of top-notch sound without breaking the bank. My Comprehensive Editing Package takes the best from my Basic and Premium options, all rolled into one. Quality and efficiency? You got it.
🎧 Polished to Perfection: From engaging intros to those smooth midroll vibes, I'll work my magic to turn your content into an auditory masterpiece. I'm all about kicking filler words out, nixing long pauses, and giving your voice a boost with EQ, compression, de-essing, and noise reduction. It's all tailored to your style.
🎉 Every Detail Counts: With the Comprehensive Editing Package, you're in for a treat that goes beyond sound. Dive deep with a full transcript for that extra insight and a catchy episode description that'll make listeners hit play.
🚀 Seamless and Stress-Free: No need to get bogged down by the tech side of things. I've got your back from posting to scheduling. And guess what? Two revisions are part of the package, so you're always in control.
🌟 Unleash Your Podcast's Awesomeness: Want to know the price tag? It's just $45 for 15 minutes of raw audio. Let's amp up your content, bring your message to life, and leave your audience wanting more.
Let's Make Magic
Ready to kick off your podcast's next big chapter? I'm Ralph Sutton, and I've got the Comprehensive Editing Package that'll make your podcast dreams come true.
Don't wait – let's dive in and take your show to the next level today!